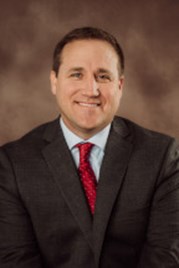 Christopher D. Robers
Hocking County Auditor / Hocking County Ohio
Files & Copier Access Limits:
Effective immediately access to copier, plotter/scanner and all public files within the Hocking County Auditor's Office and Hocking County Mapping Department is restricted to employees only. There are to be no copies made by the public and any copies made for the public must be related directly to official Hocking County business.
Dear Legal Counsel and Representatives:
The Hocking County Recorder and Hocking County Auditor's Offices work with many representatives from law firms, title companies, and realtors and others to process deed transfers on a daily basis. In an effort to assist our Offices to better serve you in completing these tasks in a timely manner we are making some adjustments to be able to timely complete this work on a daily basis.
Deeds need to be at the Auditor's by 3:15pm that day to be processed and delivered to the Recorder's Office by 3:30pm by that business representative. That allows the Recorder's Office to have this deed transaction processed on record as being a part of that day's official business. The business representative must have the necessary conveyance or transfer fee, paid to the Auditor, for that deed to be processed that same day. Deeds will be returned to the business representative, if not acceptable for that person's safekeeping of those documents until additional information/fees are presented to the Auditor's Office. Deeds will continue to be accepted by mail and certified by the Auditor's Office and then forwarded to the Recorder's Office by the Auditor's Office Staff.
The County Recorder's Office will need documentation delivered to their Office by 3:30pm in order to be dated by 4:00pm that same day. Otherwise, these documents will be held over to the next business day.
The new time schedules will go into effect on Wednesday March 4, 2020.
Please contact the County Recorder's Office (740-385-2031) or the County Auditor's Office (740-385-2127) with any questions or comments. Thank You.
Click here for original copy